Grocery App an online grocery shop CMS. Grocery smart grocery shopping List is a free app that improves the quality of your grocery shopping by making it easier, faster, and most importantly smarter. It is all you would want out of a shopping list and more.
Cross-Platform Android & iOS Ionic 3 App has great UI. Grocery App has a Secure Token-Based SHA 256 Authentication.


The project backend is developed by using PHP/MySQL/Slim Restful API. The project has powerful backend cms to manage grocery shop online. it has features like add items, remove items, update price, manage orders, manage banners, manage users, etc.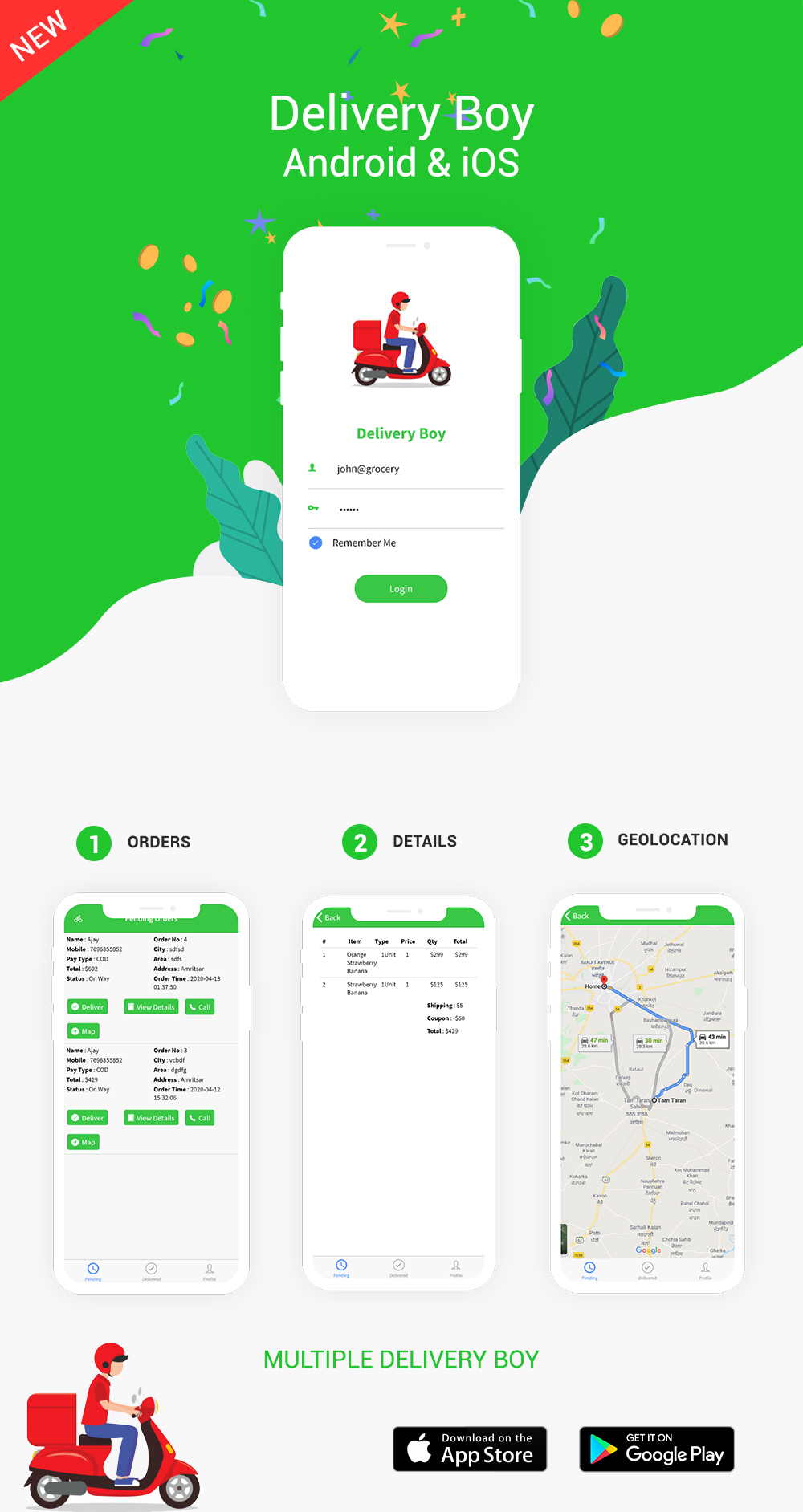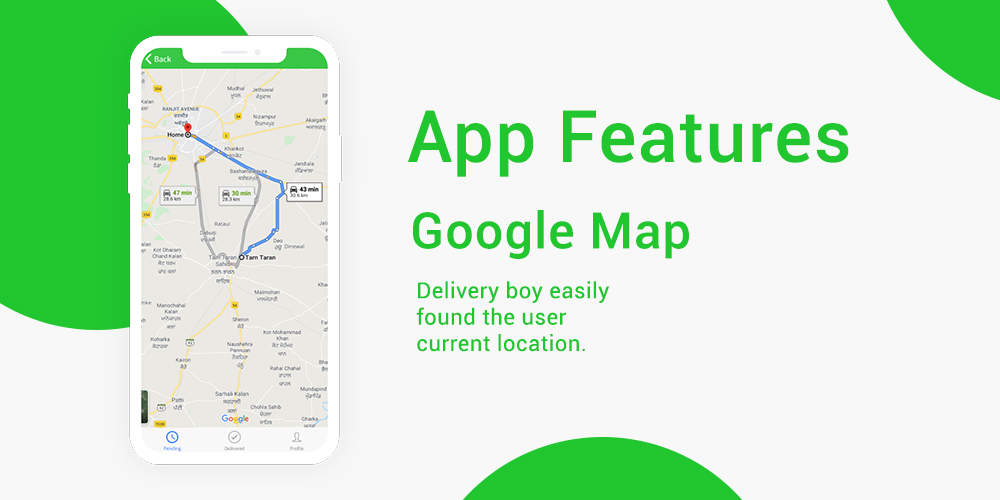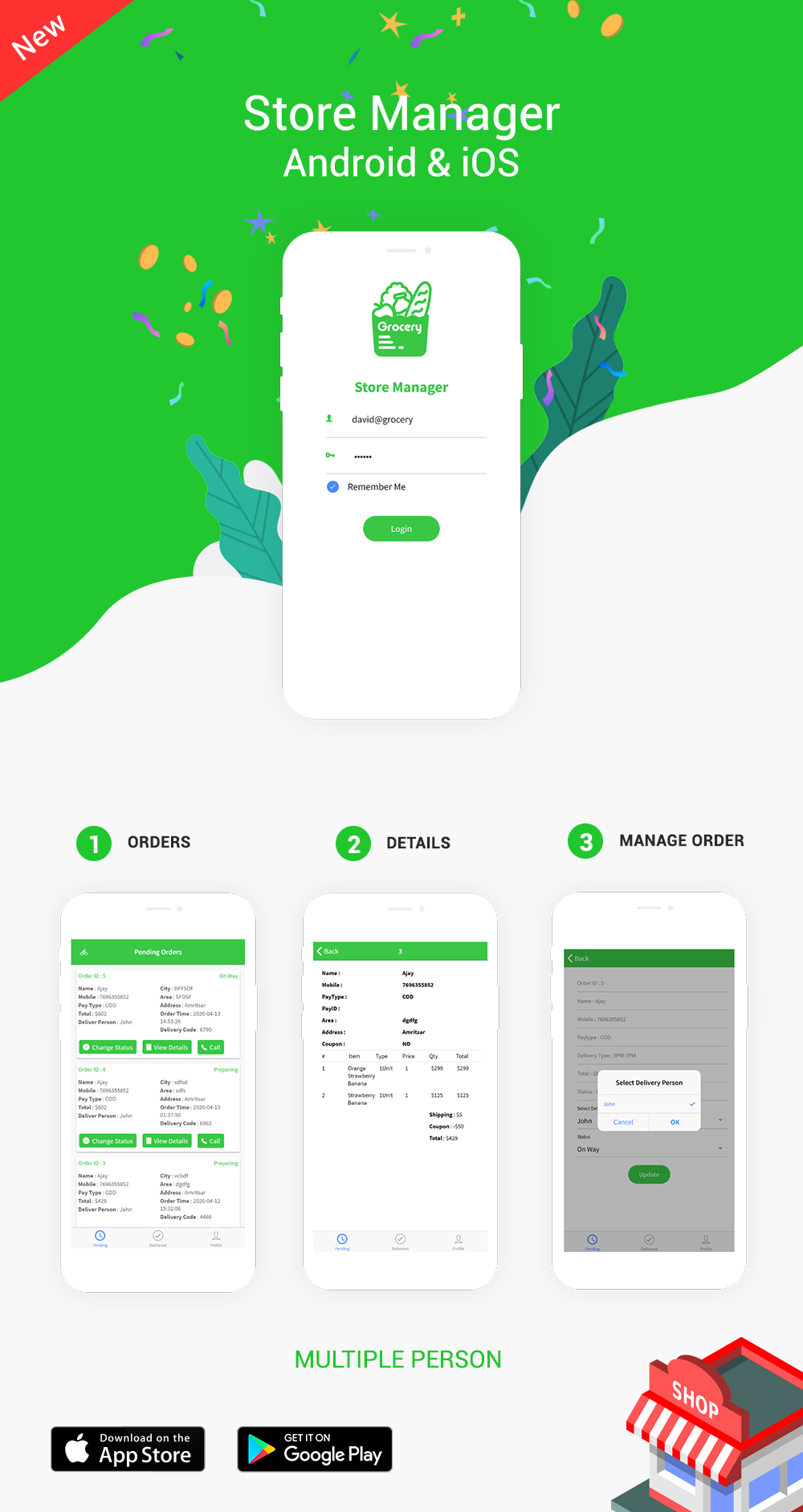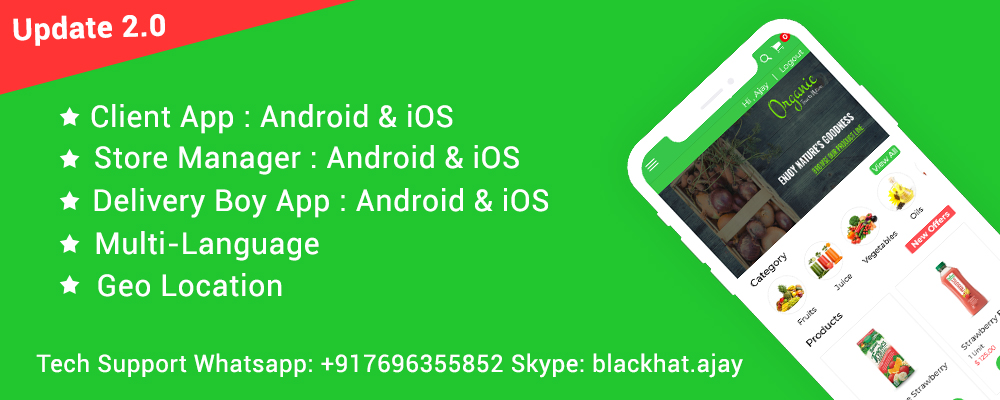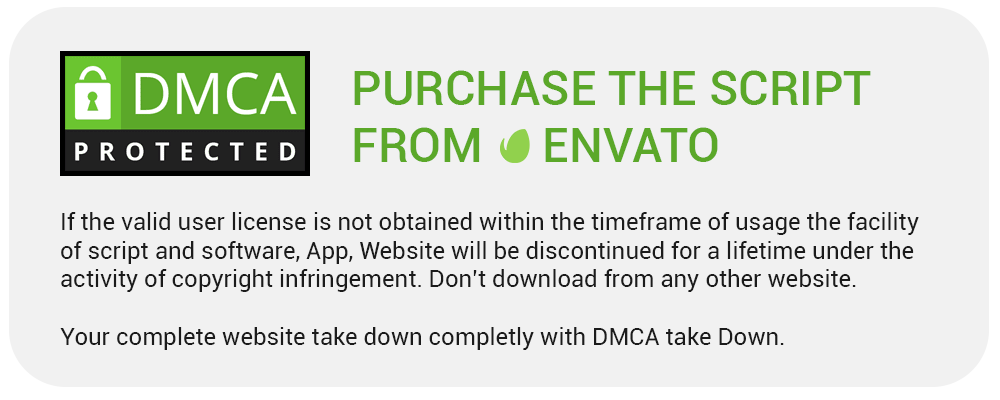 PlayStore :
https://play.google.com/store/apps/details?id=grocery.scurite.com
For Multi Vendor Demo :
http://multivendor.scurite.com/muGrocery.apk
Admin Panel
https://grocery.scurite.com/admin/
admin
963852741
Grocery App
Username : 7696355852
Password : 123456
Delivery Boy:
Username : John@grocery
Password: 123456
Store Manager:
Username : david@grocery
Password : 123456
Documentation & Video Tutorial For Android and iOS Deployment
Login
Registration
Forgot Password
HomePage
Slider
Products Page By Category
Search
Cart Management
Notification
Feedback
Messages
Offers
Order History
Place Order
Paypal
Stripe
Google Geo Location
Delivery Boy App
Store Manager App
Inventory Management—Create, Update, Delete Items
Orders Management—View Orders, Change Status, Ready to Delivery
Slider Management—Add New Slider Images
Category Management—Create Unlimited Dynamic Category & Products
Feedback—View Feedback from Customer
Messages—Check Customer Queries
Users—View Registered Users & Management
Delivery Boy And Store Manger Management Secttion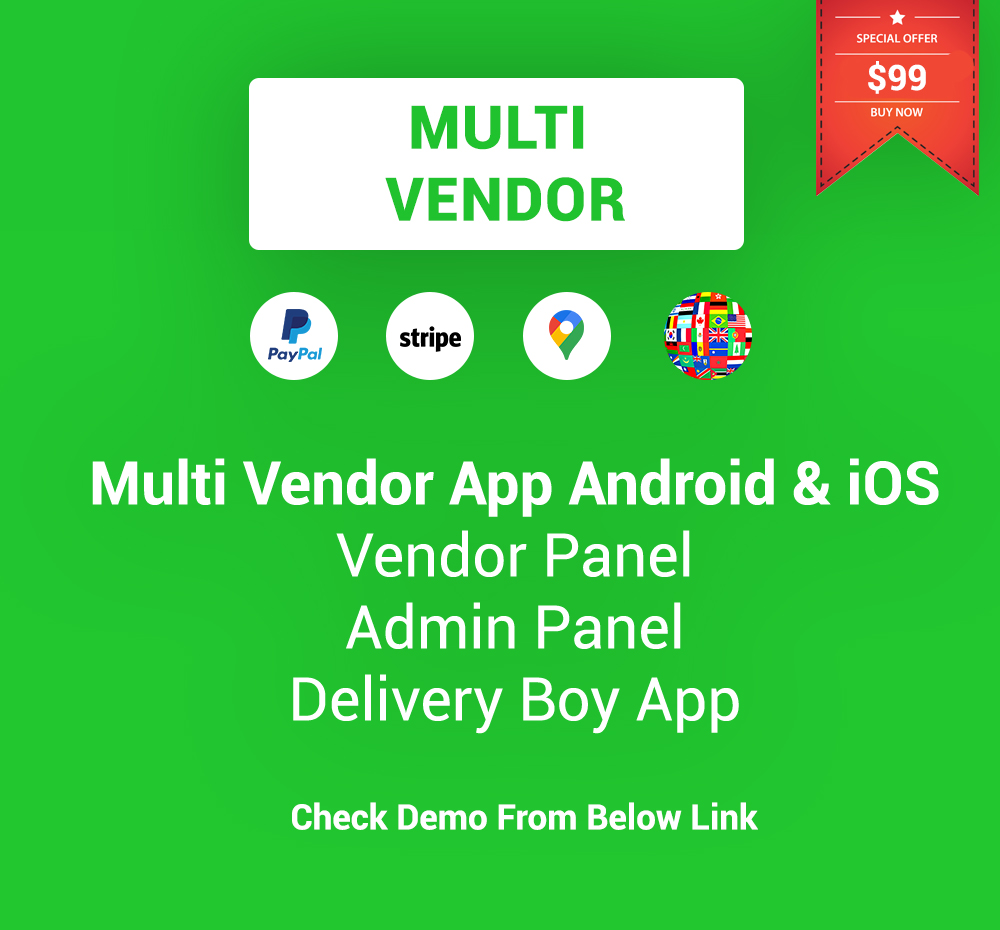 This App is also available in a multi-vendor version. $99 is the cost for all multivendor solutions including the delivery boy app and vendor panel and admin panel.
Vendor Panel
http://multivendor.scurite.com/vendor/
sunstore@grocery 123456
http://multivendor.scurite.com/muGrocery.apk
Upcoming Updates
Update 2.4 (13 July 2020)
Update 2.0 (15 March 2020)
Report This Item
Please sign in to report this item.