Zoom Live Class
addon adds Zoom Live Class module in
Smart School https://codemarket.org/item/260/smart-school
. Using this module teacher/staff create live online classes using
Zoom.us
service. Further students can join these classes from Smart School user panel or mobile app. Staff can also create live meetings. Reports are also available as Live Class join report and Live Meeting join report.
Smart School Zoom Live Class version 2.0 includes booth Zoom App and Zoom Web SDK support for seamless live classes and meetings.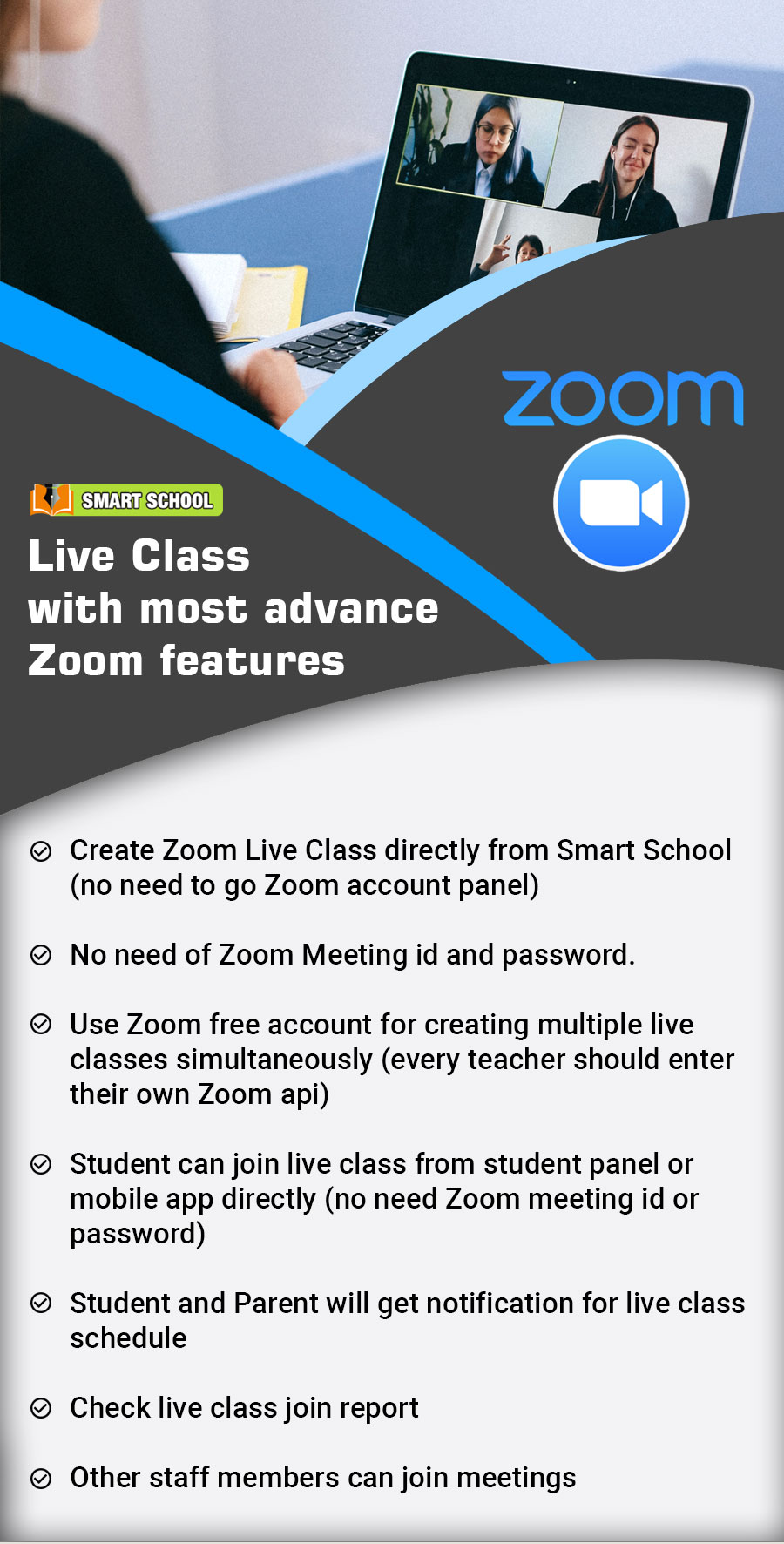 Features -
Add live classes from admin panel for any teachers
Teacher can also add live classes as per their teacher timetable
Student can join live class from student panel or mobile app
Student and Parent will get notification for live class
Admin and teacher check live class join report
Staff can create live meetings
Other staff members can join meetings
Admin can check live meeting join report
You can use free or paid both zoom accounts
Zoom Live Class supports Smart School android app
Requirements -
Documentation -
https://smart-school.in/category/zoom-live-classes
Report This Item
Please sign in to report this item.